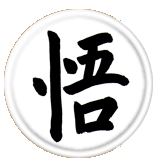 SATORI CAMEO CONCERTS

What is a

SATORI Cameo Concert?
Fine chamber music, performed by a small ensemble of SATORI musicians –
just for you, in your home or at another location of your choice!

Why plan a

SATORI Cameo Concert?
* Sponsor a performance at your home in support of your favorite charity
* Treat family and friends at a holiday event
* Invite guests for brunch or dinner – enjoy a private concert afterwards
* Give a classical music lover a special gift – celebrate with music
Why is a

SATORI Cameo Concert special?
To maintain the intimacy of these performances and distinguish them from full public concerts,
SATORI Cameo Concerts are limited to a maximum audience of 35, and a maximum length of one hour.

What's needed for a

SATORI Cameo Concert?
Armless chairs, number dependent on programming
Recently tuned piano and bench, if requested
Adequate light to read music
Appropriate concert fee to be negotiated
What about……??


For additional information or with questions, contact SATORI